Two Way Radio for Sports Club in Sussex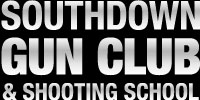 Who they are
Southdown Gun Club and shooting School is the premier shooting centre in the South East. Offering clay pigeon shooting with a focus on training at all levels. www.southdowngunclub.co.uk
Where they are
Southdown Gun Club is located in West Sussex just north of Findon, in the middle of the beautiful South Downs National Park.
The situation that needed to be improved
The brief was to enhance on site communications between members of staff. Due to the terrain of the open ground across a large area. The two-way radio equipment needed to communicate under outdoor conditions whatever the weather.
The solution that Sussex Communications delivered
Sussex Communications reviewed the customer requirements and recommended the a commercial business two-way radio handportable. These powerful commercially licenced two way radios have IP67 ratings for both water ingress and dust proofing.
PRODUCTS:
Sussex Communications presented the Icom IC-F3032S to Southdown gun club.
RADIO FEATURES:
This is a superior robust, waterproof and dust proof two way business radio. Rated IP67 this radio unit is ideal for all weather conditions that the UK can produce and has been rigorously tested for extreme cold conditions.
Icom connector for a variety for earpieces or headsets.
Particularly good for event hire, security hire or outdoor environments.
Optional large microphone to boost the audio.
The Icom IC-F3032S is programmable to your Ofcom business radio frequency and can also incorporate many features such as mandown and loneworker.
HIRE OR PURCHASE:
Contact us to hire or purchase the Icom IC-F3032S.