Two Way Radio for Security Companies
Who they are
Guarding UK (GUK) is a national provider of high quality security services with a reputation for excellent service.
Through commercial, corporate and residential contracts they provide security to many industry sectors including retailers, the Crown Estate, property owners and agents, airports and airlines.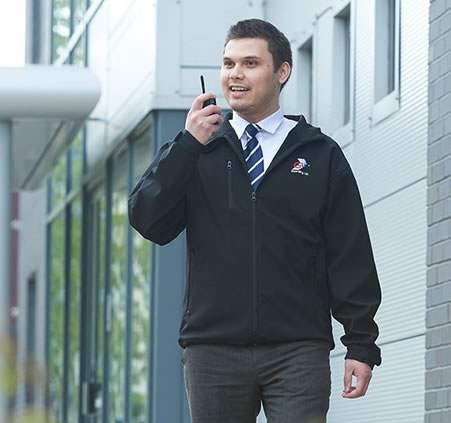 Where they are
Across UK : based in Enfield
The situation that needed to be improved
GUK clients need a mix of two-way radio models for use by contracted security teams at clients' premises. They encountered problems with different branded earpieces and radio accessories used at the varying locations. Mixed channels, problems with two-way radio frequencies, radio range issues and the organisation of private mobile radio Ofcom licenses (PMR) on multiple sites were all frustrating issues for GUK.
The solution that Sussex Communications delivered
We started working with GUK in 2005. As they have grown, we have supplied commercial two-way radio hire equipment to suit the needs of their (frequently added) new clients.
We have enabled them to have their own radio hire stock which is up-to-date and fully licenced. GUK can now present the highest quality service package to their clients, demonstrating an excellent level of professionalism from the outset. We keep the 2 way radio equipment they require flexible and cost effective to the requirements of individual sites. We have standardised their products for ease and reliability and protected their private mobile radio equipment with an Ofcom licence. We continue to be reactive to their needs to maintain the high standard they are already providing to their clients.
Sussex Communications have supported Guarding UK with various Two Way radio models over the years. A firm favourite is the Icom IC-F4002.
RADIO FEATURES:
This medium sized handportable transceiver is a solid work tool.
User friendly, easy to use.
Loud large speaker for clear audio.
Robust build quality.
Standard Icom 2 pin socket for various security earpieces and headsets.
Long lasting battery operation up to 20 hours.
HIRE OR PURCHASE:
Contact us to hire or purchase the Icom IC-F4002 two way business radio.